General Information
In the manufacturing sector, the output is distributed as follows: consumer goods,57%, intermediate goods, 25% and capital goods, 18%. The dominant sub-sectors for consumer goods are still food and beverage, wearing apparel, footwear and tobacco. For intermediate goods, the demand for petroleum products and coal for power generation and chemicals for drugs and personal care products remains strong. Electronics, including semi-conductors, and iron and steel led manufactured capital goods.
The Philippines is rich in mineral resources. The Mining Act of 1995 liberalized the industry, paving the way for the entry of foreign mining firms with a package of incentives, including net operating loss carry-over and accelerated depreciation.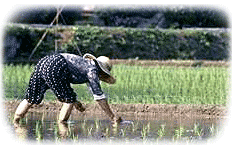 The main agricultural products are rice, corn, coconut, and sugar.The Philippines is one of the largest exporters of coconut oil and sugar but this comparative advantage has declined over the years due to the development of substitutes and the increase in number of other exporter countries. Poultry and livestock have emerged as the new growth areas of the sector.
The construction industry, which took off in 1994, is expected to sustain its growth. The private sector is seen as the major mover.Private investors are taking greater interest in infrastructure projects under the expanded build-operate and transfer (BOT) programs. The demand for office and residential buildings, as well as shopping malls, subdivision projects and industrial estates remains strong.