New Philippine Trade Commissioner Benedict Uy and Member of Parliament Scott Aitchison Meets with Consul General Orontes V. Castro
PR-2022-34
18 August 2022, Toronto – The new Trade Commissioner of the Philippines to Canada Benedict Uy visited and met with Consul General Orontes V. Castro at the Philippine Consulate General in Toronto on 22 February 2022. He was accompanied by former Senior Trade Commissioner Maria Roseni Alvero, who retired from the service on 2 March 2022.
A Canadian government official from the Conservative Party of Ontario, Honourable Scott Aitchison, Member of Parliament (MP) for Parry Sound-Muskoka, Ontario, also joined the meeting. He commented that the Filipino Community is one of the fastest growing communities in Canada and wants to get acquainted with them, as well as to partner with the Philippine Consulate General on possible programs for the community in the Province.
Consul General Castro reiterate the request of Philippine Posts in Canada for the recognition of the credentials of Filipino professionals in the country and relayed to MP Aitchison that assistance is needed so Filipinos, especially the nurses in Ontario, can practice their profession in the country.
The meeting, which was covered by OMNI News, was an avenue for the Canadian official to consult on possible projects for the growing Filipino Canadian community, and for the Consulate General to further discussions on how to facilitate the recognition of credentials of internationally educated Filipino nurses and other Filipino professionals so they can practice their profession in Canada. OMNI-Filipino's media coverage can be accessed from their Facebook page through this link: https://www.facebook.com/OMNIFilipino/videos/533269818025259/. - END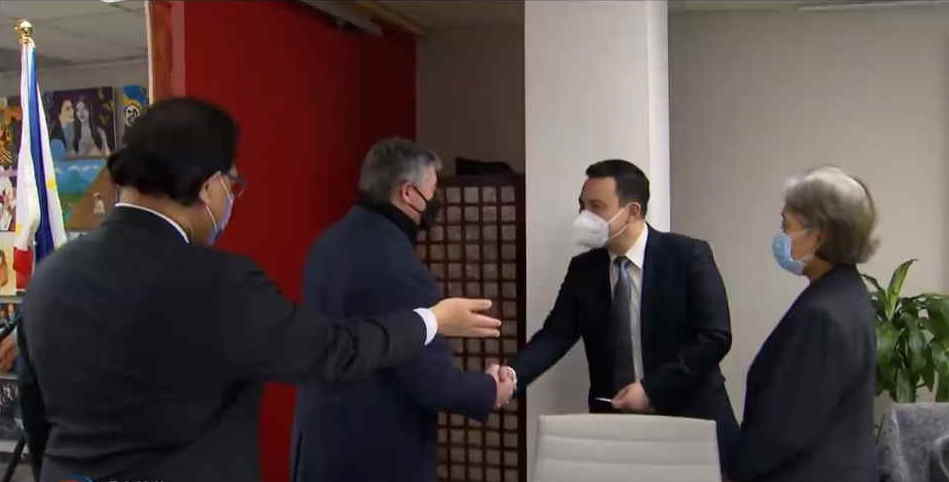 PHOTO RELEASE